Spheres
---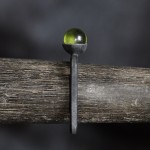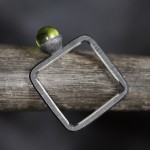 Black sphere
Sphère de péridot apparaissant noire par effet d'optique selon l'angle. Anneau en argent noirci (perd sa patine noire et prend l'aspect de l'argent vieilli).
---
Peridot sphere, black under certain angle, by optical effect.
Silver is patinated and qill quickly turn to an ancient silver aspect.
---
---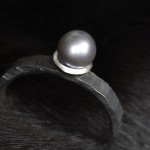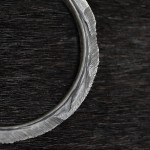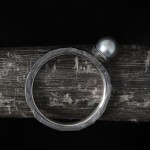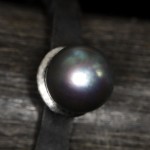 Irradiated sphere
Perle Akoya, irradiée (traitement lui donnant son aspect irisé allant du gris à des couleurs arc-en-ciel). Anneau en argent noirci, qui prendra rapidement l'aspect de l'argent ancien.
La perle n'est pas radioactive.w
---
Akoya pearl with irradiation treatment (giving iridescent aspect from grey to peacock). Patinated silver, turning quickly into ancient silver patina.
The pearl is not radioactive.