Sodalite
The members of Sodalite group are rare minerals, extemely rare as gem quality faceted specimens.
---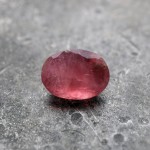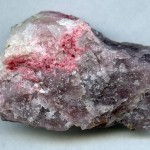 Tugtupite is a rare mineral from Groenland, Tasseq Slope, Kitaa province. Gem specimens are extremely rare and usually very small and very included. Tugtupit also present a very interesting tenebrescence (color intensity change wit light exposure) and a  very strong uv reaction.
Rough: © mineralienatlas.de
---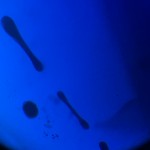 Hayüne is a very rare member of the sodalite groupe and this specimen comes from the most famous source, the Eiffel mountains in Germany. It has a very good color and very good clarity for the specie. Hauyne is present in Lapis and gives it's intense blue.
---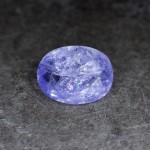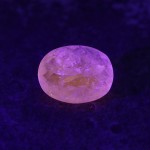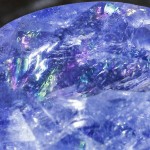 This Hackmanite from Pakistan is even more interesting because of it's defaults. Normally Hackmanite present a tenebrescence effect as does the Tügtupite. Not that one, which is in fact a mix of Hacmanite and sodalite. The beautiful iridescent effect indicates that the stone was « glass filled », a treatment to reduce the inclusions.